Cooking as Craft, Both Art
The idea and practice of craft goes into everything that we do, not just the things we make as conventional art for example but in what we cook for ourselves and also in the people that we choose to be. This one is from a recipe. Sometimes I cook from/with a recipe. The idea of working with recipes reminds me sometimes of the artist Sol LeWitt who gave recipes of sort but for drawings.
TEDx 2017
This was a blast, truly. Check it out here on this site under the menu listing TEDx. It was awesome being in front of that many people and sharing a truth.
The Musician Hat
I really like living out my dream of being Chris Martin, Trent Reznor and Johnny Cash all in one person, me. I am actually my own sort of animal but those are people that I have enjoyed listening to and trying to make my music be honest and successful like they did.
Conventional Art Work
This was a piece of art I helped to bring about at the Artist Archives in Cleveland, Ohio. Basically it was a text on the wall of a gallery space that suggested to people to consider the conversations that were to take place in the gallery as art, both the content and form of those conversations. Since this piece I have started to do more in my daily life rather than thinking in a context of gallery specified instances.
Spirits, Souls and Ghosts (Conventional Art)
This is a still from an animation that I did.
Audio/Video Exhibited
I was learning here about changing up the static status of exhibited conventional art.
Basic Energizer
I know that not everyone is a vegetarian but I really enjoy it. This is a go-to dish for me: cashews, rice, broccoli and tofu. I am actually somewhere in-between a vegetarian and a vegan. That is how I feel naturally drawn to eat and so that is a part of life art, my life, my artwork, my lifework. Phenomena emerge and they can be rather ephemeral but they are instances of our choices and our co-creation with what is within and around.
Conventional Exhibition of my Conventional Artwork
I had a show of paintings and animations at a local gallery. My thinking and practice has changed tremendously since then but that was a good thing to do. Each activity gives us perspective.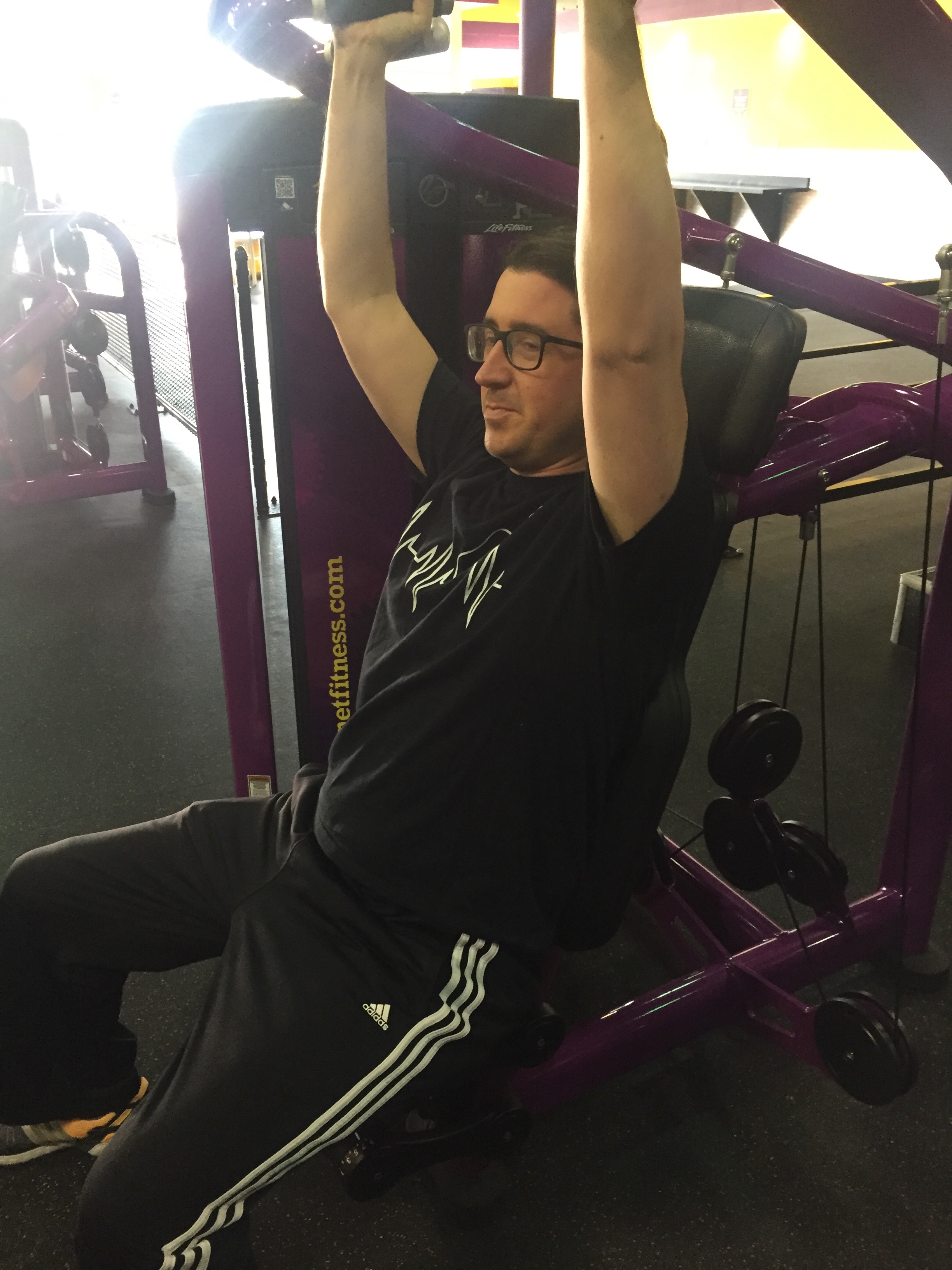 ART IS THE CRAFT OF LIFE
I joined a gym and it has really changed my life for the better. I am literally sculpting myself now, physically but also mentally, emotionally and spiritually. This too is a manner of crafting life. And I do it inspired by the spirit of art. Art in life. Art as life.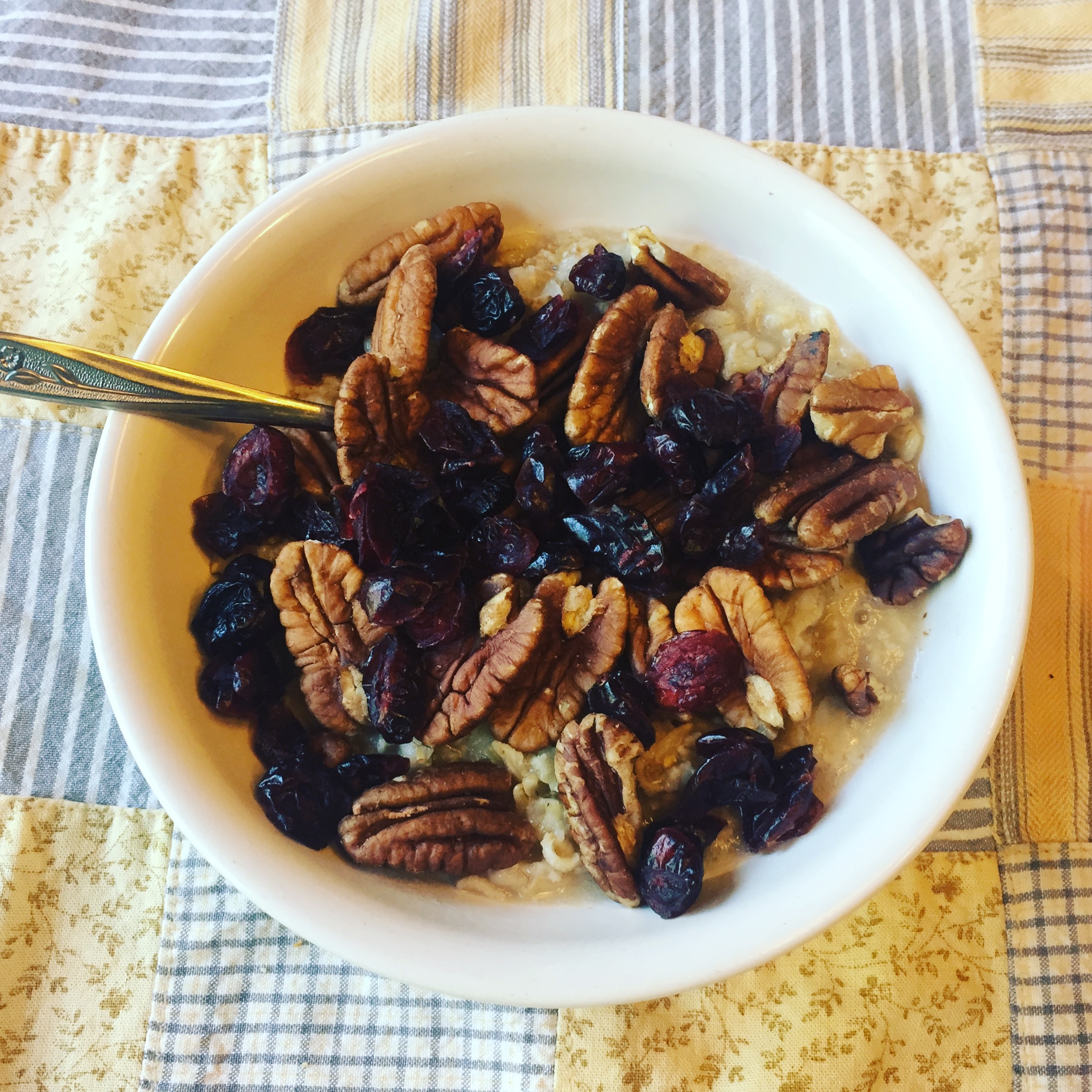 Oatmeal with Cranberries and Pecans
The idea with sharing these photos is really quite simple. I am just sharing aspects of my life. And as I believe that art is the craft of life these are expressions of artwork (artwork, artworks, Artwork, art work). I am proud of these choices and I want to share not only the feeling that I gather from these actions but also the ideas that spring forth in their generation, cultivation and enactment.
I drive a car sometimes. This is it.
I thought I was going to move to a big city after graduating college but life had other plans for me. Instead of riding the subway in NYC or the "L" in Chicago or even the train in Cleveland I drive pretty much on a daily basis in a small town. A car is a huge expenditure of dream dollars in life. Buy your cars wisely. But do not be afraid of your dreams. They are yours. They are for you.
I am going with the long hair right now : )
Garden as Art
This is a garden I helped to start with my neighbor. Art as life.
The Power of Now by Eckart Tolled
This is a selection from the books I have read.
What Art Is by Arthur Danto
This is a selection from books that I have read.
Seven Days in the Art World by Sarah Thornton
This is a selection from the books I have read.
Meditation and Mindfulness by And Puddicombe
This is a selection from the books I have read.
Mindfulness for All by Jon Kabat Zinn
This is a selection from the books that I have read.
The Beginning of Infinity by David Deutsch
This is a selection from the books that I have read.